REUSE, RECYCLE, REDUCE – RETHINK!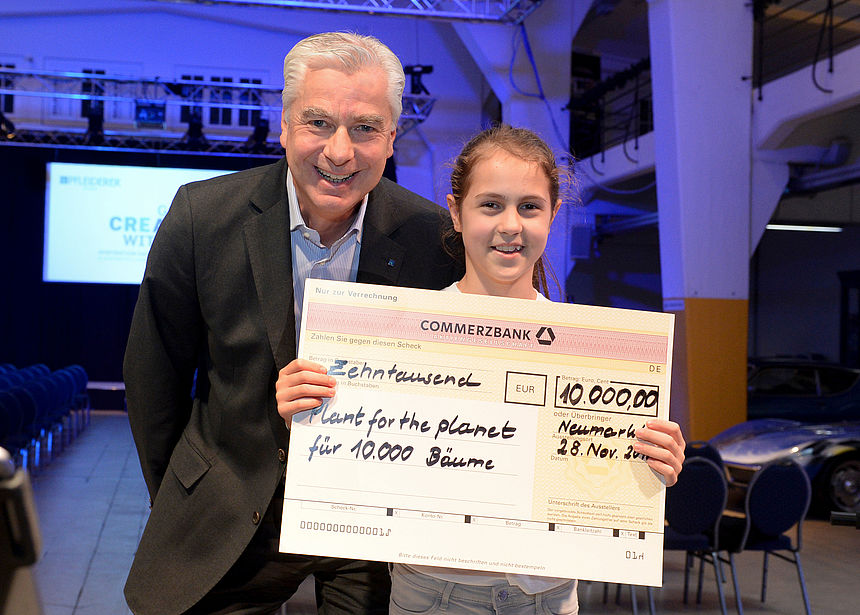 The Inspiration Days of Pfleiderer Deutschland GmbH, the annual industry meeting in Bielefeld's Lenkwerk, presented the trends of the coming year to the specialist public of the furniture industry. In the accompanying customer event, visitors exchanged views on sustainability topics and Pfleiderer presented the Plant-for-the-Planet Foundation with a donation for the planting of 10,000 trees.
125 YEARS OF SUSTAINABLE PRODUCTS
In welcoming the guests, Marketing and Sales Director Stefan Zinn looked back on Pfleiderer's 125th anniversary in 2019. From its beginnings as a rafting company, to the production of railway sleepers and telegraph poles, to today's production of wood-based materials, Zinn emphasized the constant in all activities - the sustainable material wood, which has been and still is Pfleiderer's focus from the very beginning. "Sustainability is a fundamental principle of our corporate strategy and at the same time a benchmark for long-term corporate success," explained Stefan Zinn, "the responsible use of wood as a material and resource is anchored in the corporate DNA. To underline this attitude, Zinn presented the eleven-year-old Andrea, ambassador of the Plant-for-the-Planet Foundation, with a cheque for 10,000 euros. With the donation 10,000 trees are planted and thus the goal of Plant-for-the-Planet supported to plant 1,000 billion additional trees world-wide around thus 25 per cent of the man-made CO2-Ausstosses to neutralize.
CRADLE-TO-CRADLE AS AN OPPORTUNITY FOR INNOVATION
In the following keynote the founder of EPEA International Environmental Research in Hamburg, Prof. Dr. Michael Braungart, discussed how products and processes can be designed eco-effectively, how materials and nutrients can be kept in a cycle and why and how we have to rethink sustainability. The comments under the title "Cradle to Cradle as an Innovation Opportunity" were received with great interest. The relaxed, easy conclusion of the event with buffet and live music offered the guests the opportunity to discuss current social and entrepreneurial topics around sustainability, recycling and upcycling as well as ecology together with Prof. Braungart.