Wood-based panels redefined:
Looks inviting, but is surprisingly robust
If all you can think of when you think of garden furniture is rustic hardwood, think again! With XTerior Compact, Pfleiderer presents an exceptional product that sets new accents in the outdoor area with more than 130 finishes. The innovative compact laminate with a matt surface impresses with a fascinating look and feel. XTerior Compact is suitable for realising the following outdoor projects, for example:
Garden furniture
Outdoor furniture
Outdoor kitchens
Storage boxes
Garden kitchens
Privacy walls/screens
Playground equipment
etc.
Cleverly designed throughout:
Uncomplicated to work with, easy to care for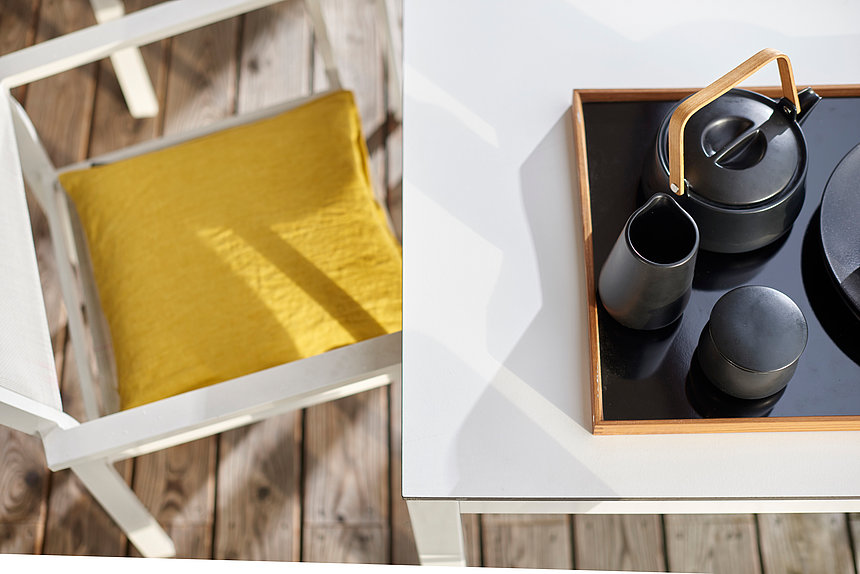 Anything that is exposed to the elements has to be extremely resilient, like XTerior Compact. Despite its fascinating matt look, the material offers an impressively low-maintenance surface with anti-fingerprint properties. Even graffiti is easy to remove! The core material is extremely UV and weather resistant and can be sawn, cut, drilled and sanded with standard machines and tools.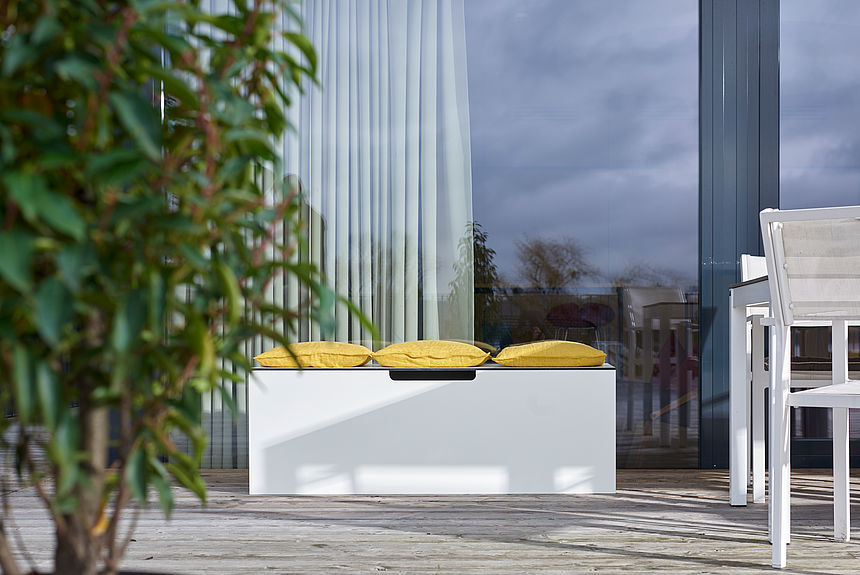 There is not the right product for your requirements?