Trends with depth:
Successful surface texture, finish and core material combinations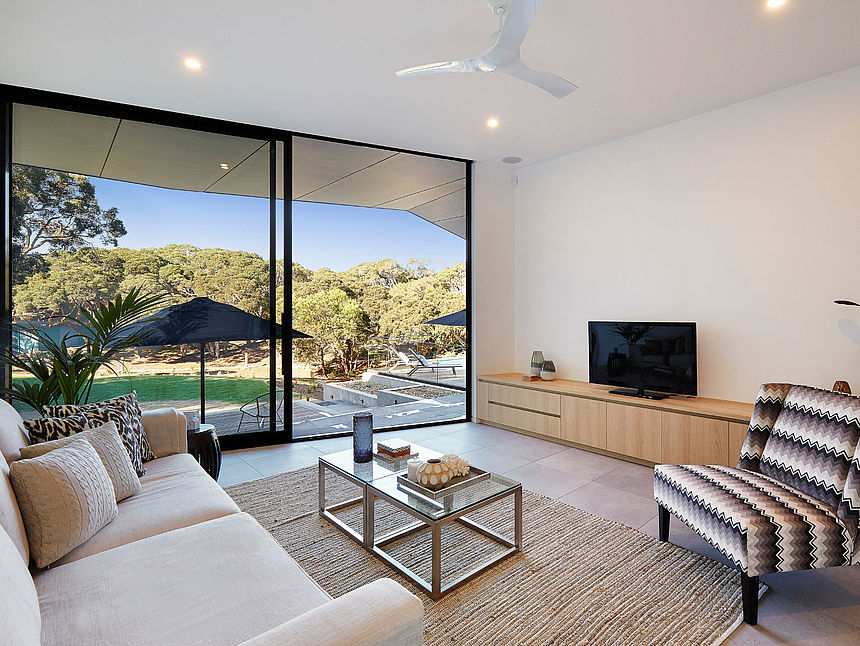 Your home is something very special. It is therefore extremely important to us that everything matches and feels exactly as it should – perfect and inviting. Wood-based panels from Pfleiderer are the perfect choice, as they combine a sustainable core with trendy finishes and surface textures that are, for example, suitable for:

Kitchens
Bathrooms
Living rooms
Bedrooms
Offices and studies
Children's bedrooms
Teenage bedrooms
etc.
Cleverly designed down to the smallest detail:
Pfleiderer's highlights in the home & living area
Whether high gloss or extreme matt, with an anti-bacterial surface or with precisely the same finish on horizontal or vertical areas: with a number of cleverly designed special ranges, Pfleiderer ensures that home concepts can be realised without compromise. Thanks to the high quality of our products, they are not only beautiful, functional and low-maintenance but will also still look stunning even after years of intensive use!
MICROPLUS®
THE SURFACE WITH ANTIMICROBIAL EFFECT FOR INTERIOR FITOUT AND FINISHES
Anyone who requires additional safety in interior fitouts and finishes, will find the solution in the antimicrobial effect of the microPLUS® surface. The fact is, bacteria, or rather microbes, are our constant companions. Whether at home, in the office, in public facilities, in the care sector or in hospitals: the initiators of infections pose an acute problem almost everywhere.
The product versions in which microPLUS® are available are as diverse as the possible uses: Depending on requirements, DecoBoard melamine-faced decorative chipboards, high-pressure laminates, compact boards, worktops, composite (flat-bonded) and front elements can be supplied with the antimicrobial surface. There is also a wide range of design choices - microPLUS® is available for DecoBoard in the DST Xpress collection and for HPL in the entire design collection. microPLUS® also excels in terms of the product and structural combination of HPL and DecoBoard, allowing the products to be combined in a variety of ways in many application areas of different projects.
There is not the right product for your requirements?