INSTEAD OF STONE AND CONCRETE
PFLEIDERER WINDOWBOARDS – THE SMART ALTERNATIVE
Windowsills made of stone or concrete are attractive – but are time-consuming and expensive to produce, install and maintain. With windowboards made of high-quality Duropal laminate on a low-swelling wood particle core, Pfleiderer offers a contemporary and economical solution. Because they are extremely hardwearing, durable and easy care – and they are just as easy to work and quick and easy to install. They are also resistant to building moisture, and are dimensionally stable, like all other wood-based panels. They can therefore even be used for particularly high requirements:

project buildings, e.g. offices and administration
conference rooms
salesrooms
laboratories, clinics and doctors' practices
schools and other educational facilities
housing and care facilities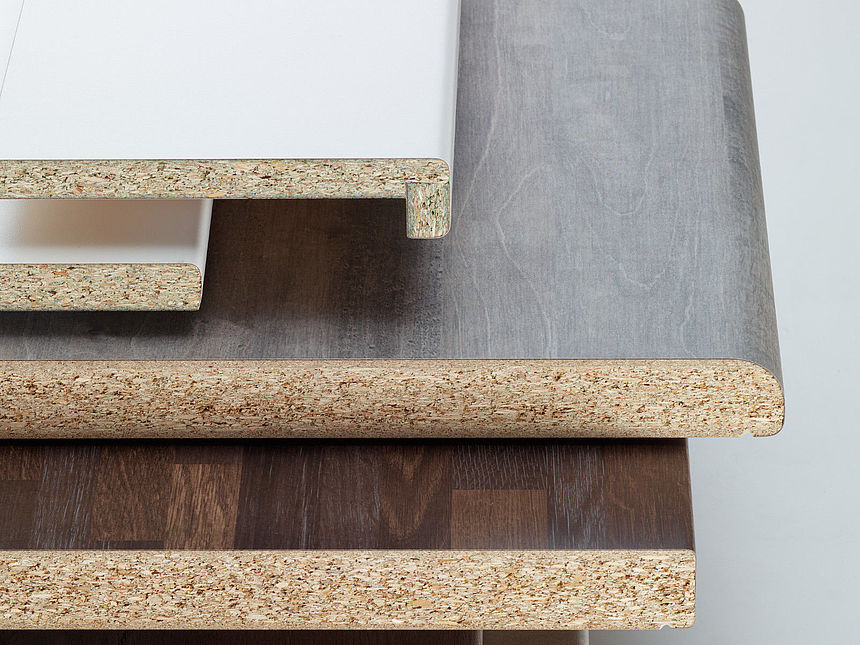 CLASSIC, STYLISH AND PROVEN
NOT ONLY A QUESTION OF AESTHETICS


Furniture element made of a moisture-resistant particleboard construction, bonded with robust Duropal HPL. The postforming longitudinal edge has a radius of 3 mm on both the top and reverse side, making the furniture element universally applicable as a furniture element, windowboard or thin worktop.
Duropal Windowboard FBL, with a moisture-resistant particleboard core faced with sturdy Duropal HPL. The postforming longitudinal edge has a radius of 3 mm and has a folded edge. The 38 mm folded edge is a visual highlight. It allows recesses to be elegantly concealed or radiator covers to be connected.